ABC News Struggles with Sexual Harassment Scandal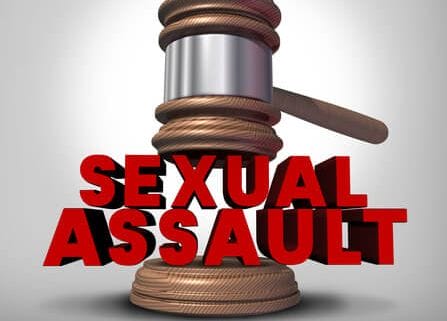 ABC News is now facing a major sexual harassment scandal as one of its top producers has been accused of misconduct by multiple individuals. The New York-based news organization is run by Walt Disney Co., and it is famous for shows like "Good Morning America." The accusations are being laid against Michael Corn, a network producer who worked on some of ABC's top programs.
If you have been sexually harassed or assaulted at the workplace, you have every right to file a lawsuit against those responsible. No matter how influential or famous your abuser is, they have no right to discriminate against, harass, or abuse other people. With the help of a qualified, experienced attorney in New York who specializes in sexual harassment, you can hold these individuals accountable and make sure they experience consequences. In addition, you can receive a substantial settlement for your damages.
The Details of ABC's Lawsuit
On August 30th, it was announced that the Walt Disney Company was in mediation talks with a current and former employee, both of whom alleged that they were subject to sexual harassment and sexual assault by former ABC producer Michael Corn. One of the women is Kirstyn Crawford, who claims that she was sexually assaulted by Corn during a trip to Los Angeles in 2015. Earlier mediation talks were held in June, but were ultimately unsuccessful.
Perhaps most worryingly for ABC News, Crawford claims that the news company learned of the alleged sexual assault in 2017 but did nothing to address the situation. Corn was allowed to continue working at the company.
In her lawsuit, Crawford argues that:
"Between 2010 and 2021, Corn also created and perpetuated a toxic work environment fraught with discrimination against and marginalization of women, including verbal and physical abuse and unwelcome sexualized comments and harassment."
In his defense, Corn has denied the allegations, claiming that he has friendly emails sent from one of the alleged victims on the day that the alleged assault occurred. However, it's important to understand that certain misconduct may still be considered harassment even if it's consensual. For example, someone's superior with a great deal of influence can be guilty of sexual harassment if there is an implication that sexual relations may be rewarded with greater career opportunities in the future.
Corn was abruptly dismissed from ABC News in April of 2021, and the news organization never actually provided a legitimate reason for his sacking.
Enlist the Help of a Qualified Attorney Today
If you have experienced sexual harassment, you can take immediate action by connecting with a qualified, experienced attorney who specializes in these matters. When you work with one of these legal professionals, it doesn't matter how wealthy or powerful an abuser is. They will experience legal consequences, and this can provide you with a sense of closure. This latest story regarding ABC News proves that even the biggest producers in the world aren't impervious to lawsuits. Book your consultation and explore your legal options today.
https://ephie4fyj5v.exactdn.com/wp-content/uploads/sites/2/2021/09/photodune-9821983-sexual-assault-xs.jpg?strip=all&lossy=1&quality=80&webp=80&ssl=1
447
447
efigueira
https://usattorneys.com/wp-content/uploads/sites/2/2020/01/logo.svg
efigueira
2021-09-01 10:45:28
2021-09-01 10:45:28
ABC News Struggles with Sexual Harassment Scandal