Alaska attorneys can initiate lawsuits that protect sexual harassment victims?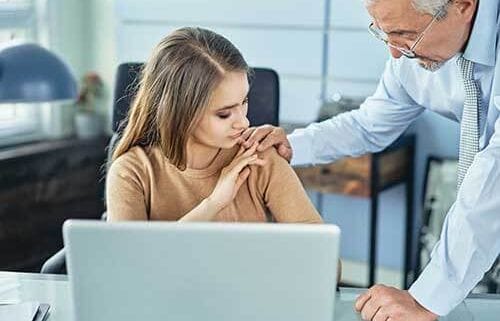 Even the State of Alaska can be sued for workplace harassment by employees, despite having strong policies that forbid this type of negative behavior:
"The Executive Branch of the State of Alaska, as an employer, will not tolerate, condone or permit any kind of harassment of employees or applicants for employment on the basis of their sex, color, race, religion, national origin, age, handicap, marital status, changes in marital status, pregnancy or parenthood. Such harassment is in direct violation of Federal and State law and is inconsistent with the State's policy on equal employment opportunity."
Recent cases.
In 2020, one lawsuit was initiated for $19 million dollars by an employee who claimed sexual harassment, leading to a poor performance review after taking appropriate actions to complain about the employment encounter at the State of Alaska.  In another legal action in Sitca, a police officer won a sexual harassment and discrimination case against the Sitca Police Department and will continue an independent investigation of their management practices as part of that settlement. Skilled workplace harassment lawyers are often successful with comprehensive awards for damages.
Title VII inclusion.
 Title VII of the Civil Rights Act, added language about workplace discrimination, giving women an avenue to sue for damages under the law, after the "sexual harassment" label was introduced to the public forty-five years ago.  The passing of this inclusion, acknowledged the extent of the damage sexual harassment has caused in the workplace and beyond, more recently publicized in the  "Me Too" movement against sexual harassment and sexual assault that was brought to the forefront in October 2017, even though the movement began in 2006.
Professionalism.
Sexual harassment occurs in any venue where there is supposed to be professional decorum between human beings.  Harassment is a form of employment discrimination and a violation of Title VII of the Civil Rights Act of 1964, the American Disabilities Act of 1990, and the Age Discrimination in Employment Act of 1967.  An experienced attorney in sexual harassment cases can explain the differences between harassment and discrimination, even though both are actionable by law, depending on the harms.  Discriminators in these cases are usually managers, bosses, and supervisors in places of employment, although sometimes co-workers discriminate as well.
Workplace.
Sexual harassment in the workplace is when someone forces unwelcome advances on you through physical contact of a sexual nature or makes requests for sexual favors, or other verbal or physical harassment of a sexual nature and is punishable by law.  Both harassment and sexual harassment are discriminatory, but the latter is sexual in nature.
Sexual harassment claims are only valid if the sexual behavior exhibited is unwelcomed, and it can affect both men, women, and third parties in the workplace, without relevance to positions held at a place of employment. Harassment is illegal when it is so frequent, or severe that it creates a hostile or offensive work environment, or when it results in an adverse employment decision, such as a victim being fired, transferred, or demoted.  The harasser can be the victim's supervisor, a supervisor in another area, a co-worker, or someone who is not an employee of the employer, such as a client or customer.
Legal options.
Contact a sexual harassment lawyer in Alaska to explore legal avenues to address the problem.  Victims of sexual harassment should report the abuse through the proper channels at a job, or at school, or wherever the incident took place, if there are procedural guidelines set up that must be followed.  Once the particulars of a sexual harassment case are identified, experienced attorneys can assist with civil and/or criminal action to provide victims with damages resulting from the sexual harassment, or assault. Legal counsel in Alaska can be found with the assistance of USAttorneys.com and their pathways to free consultations, by calling 800-672-3103.
Sources:
https://metoomvmt.org/about/#history
https://www.justice.gov/crt/fcs/TitleVI-Overview
https://www.eeoc.gov/statutes/title-vii-civil-rights-act-1964
https://www.eeoc.gov/statutes/age-discrimination-employment-act-1967
https://ephie4fyj5v.exactdn.com/wp-content/uploads/sites/2/2020/06/sexual-harassment-attorneys.jpg?strip=all&lossy=1&quality=80&webp=80&ssl=1
334
500
nora
https://usattorneys.com/wp-content/uploads/sites/2/2020/01/logo.svg
nora
2020-10-22 12:56:10
2021-01-07 11:18:08
Alaska attorneys can initiate lawsuits that protect sexual harassment victims?