The statistics of sexual impropriety in colleges are, unfortunately, on the high side of scales. While many victims choose to stay silent and move on with their lives, many others decide to come forward. What follows is court disputes involving sexual harassment lawyers. Like other types of legal battles, there are always two sides claiming truth and the ensuing tug of war. In assault cases, this results in one of the parties feeling discriminated against and victimized.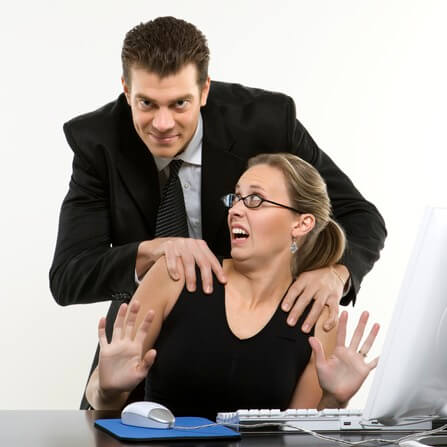 John Doe's lawsuit on sexual discrimination
On September 4th, 2020, the 8th Circuit Court of Appeals passed a ruling on the appeal claim filed by "John Doe" on the legislation by U.S. District Judge P.K. Holmes III in April 2019. The appeal claimed that the University of Arkansas discriminated "Doe" based on his sex during a campus hearing on sexual misconduct. The Eighth Circuit rejected John's claim while allowing a thorough probe into how the university deals with sexual assault cases. 
According to "Doe" and his appellate and sexual discrimination lawyer, Heather Zachary and the university was under immense pressure due to a separate lawsuit filed by a former student on the mishandling of Title IX complaint. The initial ruling on "Doe's" case found him not responsible for the complaint filed by "Jane Roe." The lawsuit by "Doe" also stated that following the initial verdict, "Roe" filed an appeal and orchestrated a campus-wide protest, which, according to John, led to his sanction. 
Need for sexual discrimination lawyers
Cases like "John Roe's" are common within universities. Since campus hearings are independent of federal laws, mishandling complaints and succumbing to pressure is not far fetched. Moreover, discrimination based on sex is a frequent occurrence in the workplace. In both cases, the internal proceedings can be botched for any number of reasons. This is where experienced and tough sexual harassment attorneys come to rescue. 
Lawyers with their experience can fight for the parties' rights and make sure that each person faces a fair proceeding. It also includes any lawsuit against a coworker by allocating various employment laws. Whether the hearing be caved under external pressure or incentives, they can help file appeals to set things straight. 
Finding the best sexual discrimination lawyers
Sex-based assault and discrimination occur more frequently than anyone would like to admit. As such, the need for lawyers specialized in these areas is high. USAttorneys.com is a reliable portal to find sexual harassment lawyers across Arizona and the rest of the United States. The website makes it easy to find attorneys who have experience in dealing with cases across all spectrums. Head to USAttorneys.com today to win your fight for your rights. 
https://sexual-harassment-lawyers.usattorneys.com/wp-content/uploads/sites/2/2020/07/photodune-5625610-stop-sexual-harassment-xs.jpg
465
429
Justin
https://usattorneys.com/wp-content/uploads/sites/2/2020/01/logo.svg
Justin
2020-09-16 13:43:02
2021-01-08 15:08:08
Eight Circuit Ruling On University of Arkansas Sexual Discrimination Appeal