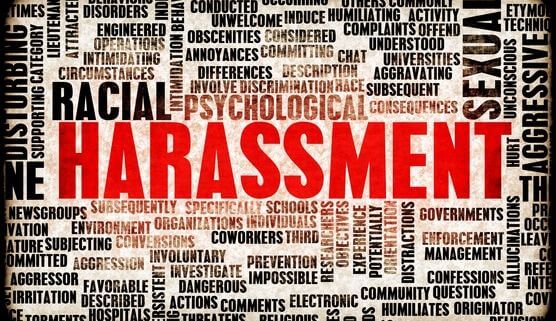 Tampa, FL – Unfortunately, some workers will experience illegal harassment in Tampa and other cities around the country. An employer shares much of the responsibility for preventing these situations, and this can be done through training and various other preventive measures. It is helpful for both workers and their employer to get an overview of why training related to sexual harassment is essential in the workplace.
Attorneys near me can provide more specific information about these matters and answer any questions during an initial meeting. 
Worker awareness
A workplace should not assume that their employees will have awareness of sexual harassment laws and regulations when they start in their position. Training should cover things like the formal definition of harassment, as well as examples of how workers may encounter harassment in their industry. This can be helpful in terms of preventing sexual harassment before it happens, along with teaching workers how to quickly identify and report any illegal behavior. It may also be helpful to update training regularly and have continuing employees complete sessions at regular intervals. 
Reducing liability
An employer can often be implicated in a sexual harassment lawsuit and named as a defendant, this means that they will have to pay out any damages if the victim's case is successful. Even though federal sexual harassment claims have limitations on the amount of damages that can be paid out, this can still potentially result in tens or hundreds of thousands worth of compensation for the victim based on the size of the company. 
Employer responsibility
Employers should acknowledge that sexual harassment is a serious matter, and that they are making every effort to try to reduce or eliminate the possibility that their workers will become victims. Each employer needs to seriously consider the fact that they play a role in decreasing incidents or harassment and keeping workers safe. 
Hostile work environments
One type of harassment is when a worker's ability to perform their job is affected by a hostile work environment. Over time, this can affect the person's productivity, mental health, or even cause them to seek out other employment opportunities. This creates an incentive for workers to be trained about hostile work environments, as the employer will ultimately benefit as well. 
More information about harassment lawsuits in Tampa
The Law Office of William M. Julien focuses their efforts on helping victims of sexual harassment with various aspects of labor and employment law. 
USAttorneys.com is a website that lists lawyers who focus on sexual harassment cases and other areas of practice. Anyone who needs help to get connected with a legal professional can call 800-672-3103 for more information.
Firm contact info:
Law Office of William M. Julien, P.A.
8794 W. Boynton Beach Blvd, Suite 221, Boynton Beach, FL 33472
561-560-7388
www.attorneyjulien.com
https://sexual-harassment-lawyers.usattorneys.com/wp-content/uploads/sites/2/2021/10/photodune-11182794-harassment-xs.jpg
360
556
brian
https://usattorneys.com/wp-content/uploads/sites/2/2020/01/logo.svg
brian
2022-05-16 15:53:41
2022-05-16 15:53:41
Four reasons why sexual harassment training is important in Tampa