How can an employee in Rhode Island address sexual harassment in the workplace?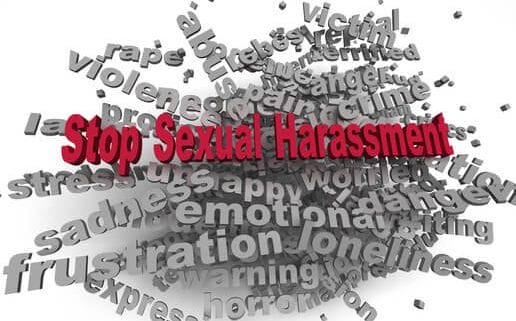 When a manager walks by and says something about the way an employee looks or casually brushes up against them while they are taking a break, it can leave an employee feeling particularly uncomfortable. While some sexual harassment incidents can be isolated, meaning they only happen once, there are other times when the sexual comments are made more frequently or lead to the development of more offensive behavior. If an employee finds their boss' behavior to be offensive, whether it happens only once every so often or it has become regular, the Rhode Island Commission for Human Rights (RICHR) recommends the employee take these steps:
Keep a record of all incidents.
The RICHR says the employee should write down the date, time, place, and details of each incident as it occurs. If there are any witnesses, this should be documented as well. It is best to write this information down immediately after an incident occurs while the events are still fresh. Additionally, the employee should write down how they responded to the harassment or if they did nothing at all to address it.
Sometimes, employees might find it difficult to address an act of sexual harassment as it is occurring, especially if it involves a manager or supervisor.
Obtain copies of written materials that show the employee has a history of good behavior and work ethic.
The RICHR says this will be beneficial to have if the incident leads to an investigation or the employee decides to take the matter to court. Employees who have been sexually harassed by an employer or even a co-worker sometimes choose to hire a Rhode Island sexual harassment attorney and file a civil lawsuit against their employer in an effort to recover financial relief for the impact the incident has had on their personal and professional life.
Ask the harasser to discontinue the inappropriate behavior.
An employee can always ask their harasser to stop with the behavior and they can warn them that they will report them if the behavior continues.
Inform the harasser in writing that their behavior is unwanted and it needs to stop.
The letter should contain the employee's full name, the date, and their signature. In addition, the letter should also contain the harasser's full name as well. The employee should keep the original letter and send a copy to the harasser via email or certified mail.
Identify witnesses and supporters.
It can benefit an employee to have witnesses or supporters write down what they have seen or experienced themselves. Their statements should be signed and dated.
In the event an employee is having a hard time addressing the sexual harassment incidents that are occurring at work or they are ready to report their employer for the unwanted sexual behavior they continuously display, they can contact a Rhode Island sexual harassment lawyer for help. USAttorneys.com works closely with lawyers in various cities in Rhode Island including Providence, Warwick, and even Cranston, and can help an individual get connected with a legal expert now.
https://ephie4fyj5v.exactdn.com/wp-content/uploads/sites/2/2020/07/photodune-9992625-3d-image-stop-sexual-harassment-issues-concept-word-cloud-backg-xs.jpg?strip=all&lossy=1&quality=80&webp=80&ssl=1
387
516
jennifer
https://usattorneys.com/wp-content/uploads/sites/2/2020/01/logo.svg
jennifer
2021-01-06 16:33:27
2021-01-06 16:33:28
How can an employee in Rhode Island address sexual harassment in the workplace?