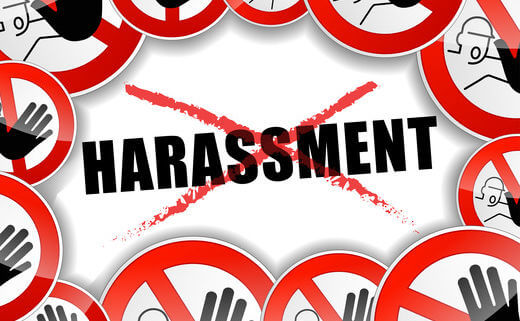 Grand Prairie, TX – There is a very real possibility that employees will notice sexual harassment in their workplace or become a victim at some point in their career. Because of this potential problem, it is helpful for workers to receive a general overview of the kinds of situations that may result in claims of sexual harassment. Once these can be identified, they can also be reported to the appropriate individuals within any company and the situation should be remedied. In more extreme cases or situations where the employer does not take action, the victim should retain their own attorney and decide on a course of action. 
Advances by supervisors or management
A typical pattern that occurs in many sexual harassment cases is when a person's boss or anyone in a position of authority over them requests some kind of sexual activity. This can be done to receive employment, benefits, raises, bonuses, or as a condition of avoiding disciplinary actions such as demotion or termination. In these situations, it does not matter what the motivations are behind such actions, and a person of any gender can be the victim. Once this scenario plays out, the victim should take note of the time and place that it happened, and then immediately report it to human resources or the appropriate department at the company.  
Constant mistreatment
Whenever an employee is mistreated based on their gender or sex to the point it affects their job duties, this is called a hostile work environment. These kinds of situations can vary greatly based on the particular facts in question, but the analysis will generally look at consistent patterns of behavior designed to target the person and harass them. The victim can attempt to protect their rights by reporting their problem to the employer, and it is also possible that a third party can intervene and report these kinds of issues when they notice them. It is also recommended for the person to get advice from an attorney who focuses on this area to learn more about how they should respond in their particular situation. Depending on the nature of the conduct in question and severity of the problem, the victim may be able to receive substantial amounts of compensation. 
Sexual harassment lawyers are available in Grand Prairie
Moore and Associates is a firm that handles labor and employment issues related unpaid wages, overtime violations, and sexual harassment. People who need legal advice can schedule a meeting with their attorneys. 
USAttorneys.com is a site that helps people locate legal professionals in their area. Those who are searching for the right lawyer can call 800-672-3103 for assistance in any state. 
Firm contact info:
440 Louisiana Street, Suite 675, Houston, TX 77002
713-222-6775
www.mooreandassociates.net
https://sexual-harassment-lawyers.usattorneys.com/wp-content/uploads/sites/2/2021/10/photodune-9590180-no-harassment-concept-xs.jpg
384
520
brian
https://usattorneys.com/wp-content/uploads/sites/2/2020/01/logo.svg
brian
2022-07-01 10:52:19
2022-07-01 10:52:19
How can workers identify sexual harassment in Grand Prairie?