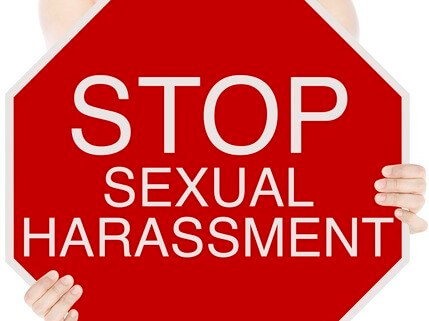 Abilene, TX – All workplaces should have some kind of sexual harassment policies and training in place. This is because harassment on the job is illegal in all workplaces, and employees should know how to spot harassment and react by notifying the proper department within their company. Early identification is crucial in maintaining a safe workspace for all employees. 
In serious instances of harassment, the victim should look into the formal process to file a complaint with the relevant employment commission and retain a lawyer for help. 
Gender based discrimination
Sexual harassment is a type of gender based discrimination. In these cases, either the victim or person responsible for the harassment can be of any gender. Some of the most common examples include a person losing their job or being subjected to a hostile work environment due to their gender. Various types of verbal and physical abuse that are related to workplace gender may be considered sexual harassment, especially if the behavior is consistent or severe enough to interfere with the victim's normal job duties. 
Communication between workers
Some employers have encouraged constant communication between their workers as a way to prevent and identify illegal behaviors and harassment. If employees know that there is a place that they can always go to share their concerns without fear of retaliation, it is likely that any issues can be corrected quickly. 
Poor management versus sexual harassment
It is possible that certain supervisors and managers may expect too much of their workers or make poor decisions that can stress workers. These kinds of incidents are generally not considered harassment unless the victim can identify particular instances of mistreatment that are due to their gender.  
However, there are cases where even a consensual relationship between a manager and an employee does rise to the level of sexual harassment. Their relationship can create a hostile work environment, even for other employees if they begin to be treated unfairly because of that relationship. Many workplaces have created policies prohibiting various relations between workers and their superiors for this reason and to prevent accusations of favoritism. 
Third party claims
A worker who witnesses harassment that occurs between others can report the incident, even if they are not the victim. Training employees to be proactive will result in safer and harassment free workplaces, and those who receive consistent and thorough training will be more likely to report incidents. 
Employment law advice in Texas
Moore and Associates is a firm that deals with various labor law matters in Abilene and other parts of Texas. Workers who need advice from an experienced lawyer can get in touch with the firm to start the process of representation. 
Firm contact info:
440 Louisiana Street, Suite 675, Houston, TX 77002
713-222-6775
www.mooreandassociates.net
https://sexual-harassment-lawyers.usattorneys.com/wp-content/uploads/sites/2/2021/07/photodune-5625610-stop-sexual-harassment-xs.jpg
465
429
brian
https://usattorneys.com/wp-content/uploads/sites/2/2020/01/logo.svg
brian
2021-07-01 12:34:46
2021-07-01 12:34:48
How can workers in Abilene identify sexual harassment?