Minnesota Based TU Dance Co-Founder Resigns Over Sexual Harassment Allegations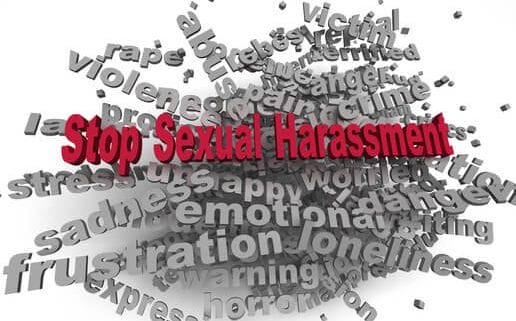 Uri Sands, acclaimed choreographer and dancer, has stepped down from his position as co-artistic director at TU Dance. The popular Twin Cities, which is rife with violent crime in 2020, company was co-founded by him and his wife, Toni Pierce-Sands, who will continue to lead as artistic director.
Sands resigned over sexual harassment allegations made by a former employee as per a December 31st news release.
TU Dance Vigorously Deny Allegations
The news release stated that Sands resignation was intended to help TU Dance move forward and provide a healthy environment for everyone to work in. However, they also claim to deny all allegations made against 24 year old Sands as told by their employment attorney Sara McGrane.
McGrane stated that a lawsuit was served in October on a member of the company's board involving sexual harassment allegations between 2015 and 2017. The lawsuit also complained of negligent supervision by the company of Sands.
Sands Was Involved Sexually with the Former Employee
McGrane admitted that Sands was involved with the employee sexually, but denied any allegations involving sexual misconduct as alleged by the lawsuit. Sands offered his resignation feeling the lawsuit may prove to be a distraction to the company.
Sexual harassment attorney Jeff Anderson is representing the former dancer with the company. Anderson states in the lawsuit that Sands exploited his position of power to gain sexual favors from the woman and characterized the actions as nonconsensual sexual intercourse.
Not the First Complaint against Sands
McGrane admitted that TU Dance had to adopt a comprehensive sexual harassment policy in 2017 when there were several anonymous complaints made against Sands. The policy required that Sands never travel alone with any female dancers and undergo rigorous therapy and counseling. Sands underwent the prescribed counseling and therapy sessions.
Types of Sexual Harassment in Minnesota
Minnesota recognizes two types of sexual harassment at the workplace – hostile work environment and quid pro quo. Hostile work environment refers to pervasive conduct that is sexual in nature and can include sexual jokes, gender slurs, or threats made on a person's gender identity or sexual orientation.
Quid pro quo is Latin for 'this for that'. It refers to situations wherein a supervisor, manager or employer requests sexual favors in exchange for promotions, salary increase, or even employment. It is important to speak with a sexual harassment lawyer immediately in both kinds of cases.
Victims may be entitled to a lawsuit under Minnesota law, federal law and local law. However, it will take an employment lawyer to navigate the lawsuit. In Minnesota, sexual harassment is considered to be a form of sex discrimination, which is illegal.
https://ephie4fyj5v.exactdn.com/wp-content/uploads/sites/2/2020/07/photodune-9992625-3d-image-stop-sexual-harassment-issues-concept-word-cloud-backg-xs.jpg?strip=all&lossy=1&quality=80&webp=80&ssl=1
387
516
DAMG
https://usattorneys.com/wp-content/uploads/sites/2/2020/01/logo.svg
DAMG
2020-07-29 19:12:04
2021-01-08 14:01:15
Minnesota Based TU Dance Co-Founder Resigns Over Sexual Harassment Allegations