Mississippi Lawmakers Work to Address Sexual Harassment in the Military After Specialist Vanessa Guillen's Death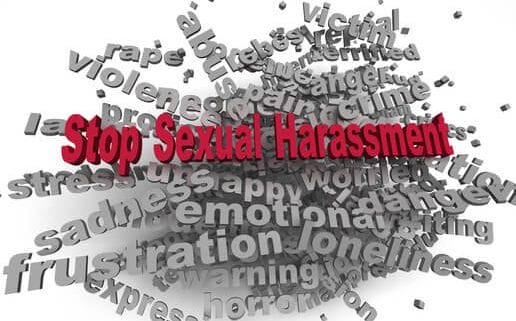 When we hear about a case of sexual harassment, it is often connected to a workplace setting or a Hollywood star. But the reality is, sexual harassment is a pretty big issue in the military and is one that doesn't quite receive the attention it deserves. According to a 2019 report from the Department of Defense, "6.2 percent of active-duty women and 0.7 percent of active-duty men reported some form of sexual assault," according to 13 News Now. The source says the report also cited that 24.2 percent of active-duty women reported that they had experienced sexual harassment.
Because much hasn't changed in the military despite these statistics, lawmakers from various states are now looking to find a solution to the problem. Discussions of sexual harassment in the military have recently become more common among lawmakers after a Fort Hood soldier who claimed she had been sexually harassed was found murdered. Although it was in April when Specialist Vanessa Guillen disappeared, it wasn't until July 3rd when the Army found the young woman's remains.
What happened to Specialist Guillen?
The New York Times says that before Specialist Guillen's disappearance, she had met up with U.S. Army Specialist Aaron Robinson, 20. At some point during their encounter, Robinson allegedly struck Guillen with a hammer multiple times until she was dead and then hid her body in a large box. He and his girlfriend then attempted to dismember the young woman and burn her remains. A few days before the charge was announced against Robinson, he killed himself with a pistol. His girlfriend, however, is still alive and could potentially serve up to 20 years in prison if she is convicted of the charges that have been filed against her.
After learning about the sexual harassment complaints Specialist Guillen had made and of course, her death, 13 News Now says the U.S. Army is reviewing its "command climate" and "culture." Just recently, the House Armed Services Subcommittee on Military Personnel met, and here is what some of the lawmakers had to say. Rep. Trent Kelly (R-Mississippi) stated that "While true that sexual harassment is a societal problem, that doesn't mean we can accept any lesser levels in the military and call it a victory. The military is better than that."
Dr. Nate Galbreath, who is the Deputy Director of the U.S. Department of Defense Sexual Assault Prevention and Response Office said, "To be blunt, such behaviors are absolutely unacceptable, and have no place in a military that is striving for greater dignity, respect, and inclusion for all." Others acknowledged the lack of progress that has been made regarding sexual harassment in the military. While it isn't clear what lawmakers intend on doing to address and resolve the issue, it is clear change is needed to prevent further sexual harassment incidents from happening among military personnel.
If you are a victim of sexual harassment, whether the incident occurred at work or in another setting, USAttorneys.com can help you find a Mississippi sexual harassment lawyer in your city who is prepared to defend your rights and fight for justice.
https://ephie4fyj5v.exactdn.com/wp-content/uploads/sites/2/2020/07/photodune-9992625-3d-image-stop-sexual-harassment-issues-concept-word-cloud-backg-xs.jpg?strip=all&lossy=1&quality=80&webp=80&ssl=1
387
516
jennifer
https://usattorneys.com/wp-content/uploads/sites/2/2020/01/logo.svg
jennifer
2020-08-06 15:25:55
2021-01-08 14:35:05
Mississippi Lawmakers Work to Address Sexual Harassment in the Military After Specialist Vanessa Guillen's Death