Missouri, Daisy Coleman's Death Reveals the Ongoing Impact Sexual Assault Can Have on a Victim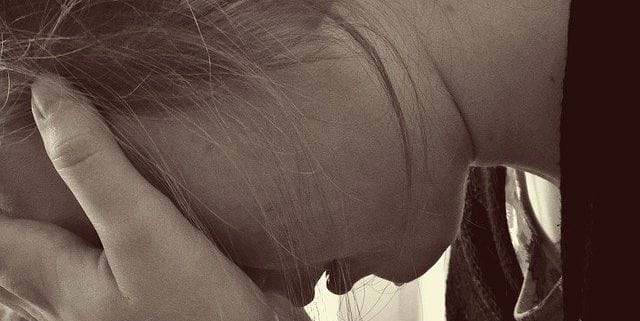 Several years after Daisy Coleman was allegedly sexually assaulted by a then 17-year-old high school senior whose grandfather was a former state representative, she was successful at ending her life. Sources like The Kansas City Star recently reported that 23-year-old Daisy Coleman committed suicide. Although the young woman had attempted suicide before, she was unsuccessful at that attempt.
Coleman's case began drawing national attention in 2013 after her story went public, however, it was in 2012 when Coleman was sexually assaulted. Coleman, who was only 14 years old at the time, attended a house party with her 13-year-old friend. After the two arrived at 17-year-old Matthew Barnett's home, they were given alcoholic drinks. After consuming the drinks, Coleman said she didn't remember anything from that point on. The next morning, Coleman's mother found her on their front porch in 30-degree weather only wearing a t-shirt and sweatpants and her friend was lying in Daisy's bed.
Apparently, Barnett and some friends had dropped the girls off and left Daisy outside in freezing cold weather.
After Daisy's mother took her inside to give her a warm bath, she discovered "redness around her daughter's genitalia and buttocks." She told her mother that it hurt and began to cry. Coleman's mother immediately called 911 and an investigation began. Daisy and her friend had been admitted to St. Francis Hospital in Maryville and shortly after, the questioning began. Although Coleman struggled to remember much from that night, her friend, who didn't consume nearly as much alcohol as Daisy did, shared key details that helped officials piece together what had happened.
Criminal Charges are Filed
After officials spoke with Daisy's friend, they brought three males in for questioning. One of those males was Barnett. While Barnett admitted to having sex with Daisy who was "incoherent" when her friend found her at his home, the 17-year-old claimed the sex was consensual. Barnett was later arrested and charged with sexual assault, which is a felony, and endangering the welfare of a child, which is a misdemeanor. A 15-year-old male was also charged after he admitted to having intercourse with Daisy's friend despite her repeated refusals. A third male was also criminally charged after he video recorded Barnett's interaction with Daisy.
Two months after the charges were filed, the Nodaway County prosecutor, Robert Rice, dropped the felony charges against two of the boys, Barnett being one of them, citing "a lack of evidence" and "a lack of cooperation on the part of the alleged victims' families" [Source: The Kansas City Star]. Barnett later pleaded guilty to a charge of misdemeanor child endangerment, a crime that carried a significantly less serious set of penalties than the crime he allegedly committed.
Daisy Coleman's Struggle
After the incident, Coleman endured a significant amount of criticism and bullying from peers and individuals in her community. Rather than being seen as a victim, she was called various names and her family received online threats. Her mother was also terminated from her job after the incident. While there are claims that it was the Barnett family's ties to the community that helped get the 17-year-old out of trouble, one of the sheriffs who investigated the case believes there was "no doubt" that a crime was committed that night.  
If you are a victim of sexual harassment or assault, there are skilled sexual harassment lawyers in Missouri who are ready to defend your rights and fight for justice. USAttorneys.com works with the best sexual harassment attorneys in MO and can get you connected with one now.
https://ephie4fyj5v.exactdn.com/wp-content/uploads/sites/2/2020/08/woman-1006100_640.jpg?strip=all&lossy=1&quality=80&webp=80&ssl=1
360
640
jennifer
https://usattorneys.com/wp-content/uploads/sites/2/2020/01/logo.svg
jennifer
2020-08-09 16:55:13
2021-01-08 14:40:30
Missouri, Daisy Coleman's Death Reveals the Ongoing Impact Sexual Assault Can Have on a Victim