California Assemblyman, Mark Stone, passed the new assembly bill 2143, signed into law by Governor Newsom. The new bill expands the provisions for the usage of the no-rehire agreements. However, the newly passed law allows the employer to add such a no-hire clause in the deals provided the complainant, the employee, which is recorded by the employer to have engaged in acts of harassment and criminal conduct. 
What conditions does the new bill exclude?
The exclusion in the prohibition against using no-rehire agreements includes harassment, assault, and any criminal conduct. It means employers can now hire harassment lawyers to file a suitable lawsuit against the employee. Moreover, the aggrieved person (employee) cannot be employed by the employer or any of its subsidiaries and affiliates.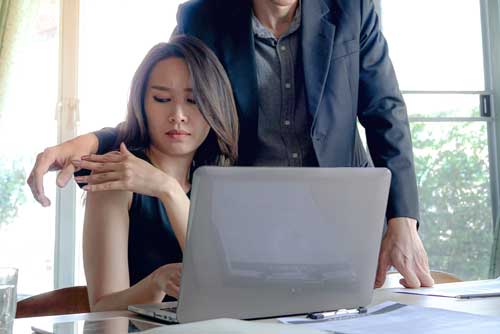 What does the new bill mean for employers?
Since the new bill has passed, employers now have a level playing field against employees filing a complaint. The original statement came by following the concerns raised by several employers needing exemptions from the no-rehire agreement prohibitions. As such, it faced no formal objection and garnered support from the trade association. 
However, the new provisions catch is that the criminal or harassing behavior of the employee should have been recorded before the complaint was filed. This record needs to have been made after good faith determination. 
What the new bill means for employees?
As for the employees, the new bill restricts the number of possible wrongful claims against the employers. The complainant may not seek work with the employer and its subsidiaries (if any). Moreover, staff other than the complainant can expect a lower amount of harassment due to the new bill. However, on the flip side, the developing provisions may also end in a battle in court between harassment lawyers.
Needing a harassment attorney
Many disputes between an employer and employee end up in the court with an employment lawyer. In cases of misconduct, the complainant will need a harassment attorney to help navigate the legal system's intricacies and loopholes. The new bill empowers employers in an employment dispute, where the aggrieved may have been in the wrong. 
Hire the best sexual harassment attorney for your lawsuit
Regardless of the type of dispute, you need a qualified and talented lawyer who can make the best case for you. USAttorneys.com allows you to locate experienced attorneys near your location and the rest of the United States. You can find specialized solicitors like harassment attorneys, employment lawyers, and more in the portal. Head to USAttorneys.com to hire the best attorney for your lawsuit!
https://sexual-harassment-lawyers.usattorneys.com/wp-content/uploads/sites/2/2020/07/photodune-1929149-big-breasts-xs.jpg
447
447
Justin
https://usattorneys.com/wp-content/uploads/sites/2/2020/01/logo.svg
Justin
2020-09-17 16:41:12
2021-01-08 15:09:55
New No-Rehire Agreement Provisions In California