Photographer Sued Again For Alleged Sexual Harassment of Male Models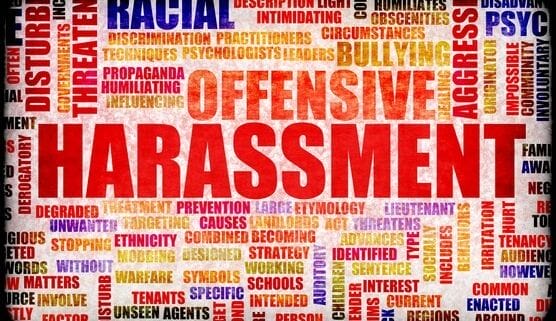 Sexual harassment can occur in virtually any industry, including the modeling world. The fashion industry has been rocked by a number of sexual harassment scandals in the past, and one of the most recent controversies involves a photographer by the name of Bruce Weber. Weber has been sued numerous times in the past for alleged incidents of sexual harassment involving male models, and he has recently settled one of these lawsuits out of court.
If you have experienced sexual harassment, you are fully within your rights to come forward and be heard. Whether your abuse has taken place in a rural area or you've experienced sexual harassment in New York's vibrant fashion world, you can hold guilty parties accountable for their misconduct. Not only that, but you can also receive a substantial settlement for your damages.
Bruce Weber Settles Out of Court
On September 2nd of 2021, it was reported that Bruce Weber, a famous fashion photographer, had settled his second sexual assault lawsuit out of court. This comes after a group of male models came forward with allegations against Weber, claiming that he had sexually harassed them in a number of different ways. Specifically, these male models claim that they were groped and coerced into sex acts. They also allege that he told them to take off their clothes unnecessarily and that they were encouraged to sexually touch Weber and their own private areas.
This Isn't the First Time Weber Has Been Caught in Controversy
Bruce Weber has been dealing with these lawsuits for some time. Last year, it was reported that a sexual misconduct case had been dismissed after a male model struggled to "get the dates right" when describing incidents of alleged misconduct. This ended in an apparent violation of the statute of limitations, and the model was unable to proceed with his lawsuit. It seems as though Weber has a very good legal team behind him, which is making it difficult for his accusers to experience success with their lawsuits.
Employers Cannot Abuse Positions of Power
Part of the reason Weber is dealing with such controversy is because of the power and influence he wields as an established figure in the fashion industry. Even if sex acts are consensual, they can be classified as harassment in this type of scenario. The implication is that if male models agree to be sexually harassed in this manner, they may experience greater opportunities in the future. This general logic extends to virtually any other industry where an employer abuses their position of power to sexually harass individuals.
Enlist the Help of a Qualified Attorney Today
If you've experienced sexual harassment at the workplace, it's probably a good idea to get in touch with a qualified, experienced attorney who specializes in these matters. With their help, you can file a lawsuit and hold negligent parties accountable. These legal professionals are committed to helping victims of harassment, and they can make sure you're receiving a fair, adequate settlement that reflects the true extent of your damages. Book your consultation today.
https://ephie4fyj5v.exactdn.com/wp-content/uploads/sites/2/2021/09/photodune-9691775-harassment-xs.jpg?strip=all&lossy=1&quality=80&webp=80&ssl=1
360
556
efigueira
https://usattorneys.com/wp-content/uploads/sites/2/2020/01/logo.svg
efigueira
2021-09-03 12:01:31
2021-09-03 12:01:31
Photographer Sued Again For Alleged Sexual Harassment of Male Models