Protections for Sexual Harassment Victims in Georgia Are Limited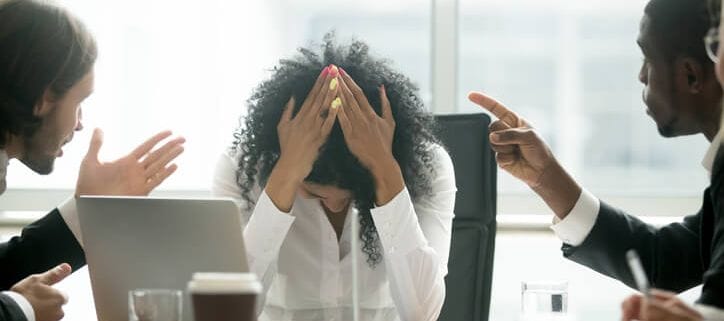 You may believe you are protected from sexual harassment at work. If asked, you would probably answer that state and federal laws protect employees everywhere from workplace discrimination and harassment. You might assume that it is illegal for anyone to speak to you using rough language or insults or to cause you repeated upset at work. If you work in Georgia, you would be wrong. 
In the "Peach State," those behaviors are considered harassment only if they are based on your gender. Because of this "gray area," victims of sexual harassment may be unsure whether the harassment they've experienced was motivated by gender and wonder how they can prove it was. Victims might be equally unsure of their employer's support, unaware of laws protecting them, and fear retaliation if they do report it. All of these doubts are typical of victims of sexual harassment.
If you have been sexually harassed at work, feel confident that you deserve fair treatment and are entitled to a hostility-free workplace. Although the process may feel overwhelming, many online resources are available that can help research your situation and your options.
Sexual Harassment Prevention Policy 
For workers in Georgia, there is no law that makes workplace sexual harassment illegal. However, the state has established a Sexual Harassment Prevention Policy that adds limited state-wide protections for workers. This policy:
Establishes a uniform approach for reporting and investigating employee sexual harassment complaints

Requires sexual harassment prevention training for employees and leadership-specific training for managers and supervisors

Applies only to public employees
Georgia has no general anti-sexual harassment policy for private employers. 
Federal Protections for Workers
If you work for a private employer in Athens, for example, and have been sexually harassed at work, you must rely on federal protections. The Title VII of the Civil Rights Act of 1964 makes it illegal for employers with 15 or more employees to discriminate based on gender or any other inherent traits, such as national origin, race, or skin color. The U.S. Equal Employment Opportunity Commission is another federal source of support. 
In both cases, there are limitations for filing a complaint. You may need help to make sure you file a complaint within the correct time frame.
Which Legal Remedy Applies to You
If Georgia's Sexual Harassment Prevention Policy doesn't apply to your employer, you may wonder where to turn and what your options are. Following are some tips for reporting sexual harassment and for information gathering:
Write down details about the harassment incident(s). Try to capture as many details as possible.

Figure out what your employer's sexual harassment policy is, and what reporting process to follow.

Look online to try to better understand your state and federal rights.

Decide whether to file a lawsuit against your employer.
There are resources and people who can help you successfully report sexual harassment at work and file a complaint with the state or federal government. You do not have to do this alone. 
https://ephie4fyj5v.exactdn.com/wp-content/uploads/sites/2/2020/11/iStock-923039610.jpg?strip=all&lossy=1&quality=80&webp=80&ssl=1
483
724
efigueira
https://usattorneys.com/wp-content/uploads/sites/2/2020/01/logo.svg
efigueira
2020-12-16 13:18:23
2021-01-07 13:44:50
Protections for Sexual Harassment Victims in Georgia Are Limited