Sexual Harassment at Work in Montana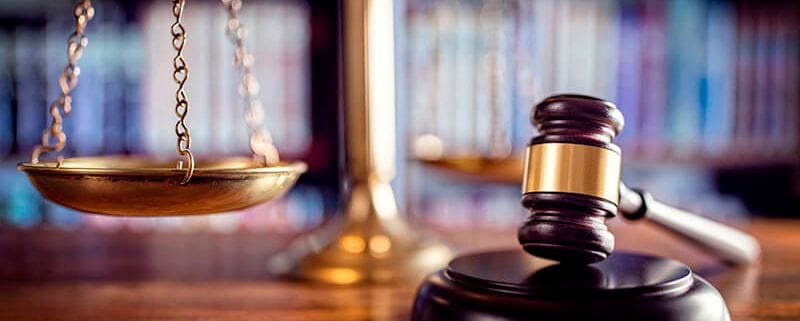 Sexual harassment in a workplace is toxic. It affects victims and other employees who witness or know about it. When employers address sexual harassment and provide a support system for victims, everyone benefits. Montana is a state that has laid the groundwork for protecting employees from workplace sexual harassment. Researching the state's laws and your employment resources can prepare you for a report of sexual harassment.
What Is Workplace Sexual Harassment?
Sexual harassment can be defined as unwelcome behavior of a sexual nature. It may be overt or subtle, and it can be verbal, visual, or physical. For example, verbal harassment may be gender-based insults or lewd comments; visual harassment might be inappropriate images on a cell phone; and physical harassment may be unwelcome touching or body contact.
Harassment is ultimately defined by its effect on a victim, not by a harasser's intentions. When another employee's behavior negatively impacts your job, you may be unable to perform normally at work. Sexual harassment, especially repeated instances of it, results in a hostile, toxic work environment, where job execution, employee morale, hiring, demotions, promotions, layoffs, compensation, work assignments, work location, and so on are affected. If submission to this behavior is a condition of employment or if submission to or rejection of it is used to make employment decisions, you are being sexually harassed.
Montana Human Rights Act
The Montana Human Rights Act makes it illegal for employers to discriminate based on an employee's gender (sex) and illegal for employers to retaliate against an employee who reports a complaint of sexual harassment. The law applies to all employers, from Billings to Antelope,  including employment agencies and unions (but not nonprofit private clubs), regardless of how many employees they have. The Montana Human Rights Bureau is responsible for enforcing the law.
The state has published a poster that explains employee rights. They recommend that employers post it in a place where employees can see it, such as beside a time clock and in a break room.
What You Can Do
Employers who know about sexual harassment but do not correct the situation may be liable for monetary compensation and more to victims. If you experience sexual harassment at work, the first step to take is to tell your supervisor. If the situation is not resolved, you should report the harassment to another supervisor and file an official report with your employer. Be sure to keep a written record of the harassment, including dates, details about the harassment, and the names of any witnesses. 
If you are unable to satisfactorily resolve the situation with your employer, you can contact the Montana Human Rights Bureau and report the harassment to them. In addition, the federal government's U.S. Equal Employment Opportunity Commission provides an additional resource for victims of sexual harassment. You can report harassment to this commission or to the Montana Human Rights Bureau.
If you have attempted to report sexual harassment without getting results, you may need help from an expert in employment law.
https://ephie4fyj5v.exactdn.com/wp-content/uploads/sites/2/2020/10/gavel-scales-of-justice-and-law-books-P6F8T5D-1.jpg?strip=all&lossy=1&quality=80&webp=80&ssl=1
533
800
efigueira
https://usattorneys.com/wp-content/uploads/sites/2/2020/01/logo.svg
efigueira
2020-12-30 12:27:38
2021-01-06 16:57:25
Sexual Harassment at Work in Montana