Sexual Harassment Facts Employees in Wisconsin Need to Know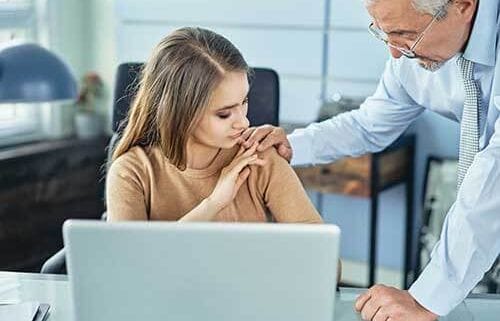 After the #MeToo movement shed a substantial amount of light on sexual harassment in the workplace, many employers have begun putting into practice rules to protect their employees and procedures employees can follow if they become a victim of harassment. While society has taken a step in the right direction of addressing sexual harassment, it is still a recurring issue that needs attention seeing that both men and women are still being sexually harassed at work.
Therefore, in an effort to help shed more light on the issue of sexual harassment, below are a few facts all employees in Wisconsin need to be aware of so that if they are ever harassed at work or are currently being sexually harassed at their place of employment.
Anyone can be a harasser. Employers, employees, clients, customers, vendors, etc. can all be guilty of sexual harassment.
Offenders can be of the same or opposite sex.
Common forms of sexual harassment include unwanted sexual advances, unwelcome hand touches, sexual jokes, or sexually explicit text messages or photos.
Employers are prohibited from retaliating against an employee who files a sexual harassment complaint against them.
When behavior of a sexual nature creates a hostile or offensive environment for employees to work in, an employer can be held liable for sexual harassment.
An employee who gives in to an employer's sexual advances out of fear can still file a sexual harassment complaint against them.
Certain types of unwanted touching may be classified as sexual assault and could result in an offender being criminally charged.
[Source: Wisconsin Department of Workforce Development].
What procedures should an employee follow when they are being sexually harassed at work?
If an employee is being sexually harassed at work, they should review their employee handbook as this should contain the procedures they will need to follow. If there are no procedures laid out, then an employee might consider contacting someone with a managerial position or their human resources (HR) department. In the event the incident goes unaddressed, they can always contact a Wisconsin sexual harassment lawyer for legal help.
Employees need to be aware that if they are being sexually harassed at work and nothing is done to address the issue, their employer can be held liable for the incidents even if it didn't directly involve them. The fact is, it is an employer's duty to provide their employees with a safe and healthy environment to work in and prohibit any behavior that causes the workplace to become offensive or hostile.
Any employer who fails to do this or intervene when any of their agents (i.e. managers, supervisors, etc.) fails to do this can be held accountable for any acts of sexual harassment that occur in their workplace.
Holding an Employer in Wisconsin Liable for Sexual Harassment
Employees who are looking to hold their employer liable for acts of sexual harassment are encouraged to contact USAttorneys.com to be connected with a Wisconsin sexual harassment attorney in their city. USAttorneys.com works to connect individuals with the best lawyers in their area, regardless of whether that is in Milwaukee, Madison, or Green Bay. If an individual is ready to learn more about the laws that protect them from sexual harassment and what legal remedies might be available to them, they can contact USAttorneys.com now.
https://ephie4fyj5v.exactdn.com/wp-content/uploads/sites/2/2020/06/sexual-harassment-attorneys.jpg?strip=all&lossy=1&quality=80&webp=80&ssl=1
334
500
jennifer
https://usattorneys.com/wp-content/uploads/sites/2/2020/01/logo.svg
jennifer
2021-01-19 18:25:36
2021-01-19 18:25:36
Sexual Harassment Facts Employees in Wisconsin Need to Know