Volleyball Coach Accused of Sexual Harassment in Alabama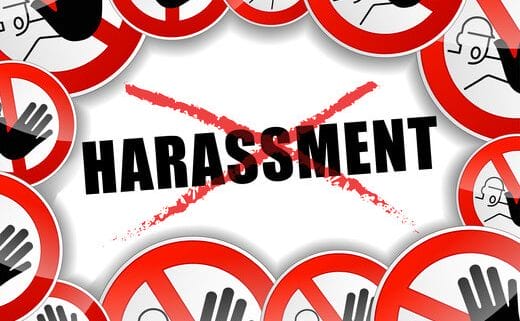 Educational institutions have a responsibility to hire teachers and coaches that have the best interests of students at heart. When it becomes clear that these educators have been sexually harassing and abusing their students, it's obvious that there was a major mistake somewhere in the hiring process. While the abusive coaches and teachers obviously shoulder the brunt of the blame, the institutions that hire them must also share some of the responsibility. A recent lawsuit against an abusive volleyball coach in Alabama shows that both universities and abusive individuals can be sued by victims of sexual harassment.
If you have been sexually harassed by a coach at an educational institution, you can team up with a qualified attorney and sue those responsible. In addition, you can help your child file a lawsuit if they have been victimized. Choose a lawyer who has experience with sexual harassment lawsuits in Alabama, and you can pursue a positive legal outcome in an efficient manner. If you win your lawsuit, you will receive a considerable settlement that helps cover your damages.
The Details of the Lawsuit
In early September, it was reported that a federal lawsuit had been filed against the former head women's volleyball coach at the University of South Alabama. The plaintiffs are all former volleyball players at the university, and they also named the university itself and various athletic staff as defendants.
The plaintiffs allege that they were subjected to "blatant sexual harassment and sexual, physical, and emotional assault." They allege that along with verbally abusing her players, the volleyball coach in question sexually touched her players frequently. In addition, she allegedly forced them to undergo something she called a "floor hug," which involved the coach lying on top of them. The coach is also accused of slapping at least one student across the face and forcing others to play through serious injuries.
What Happened Next?
The plaintiffs, having been subjected to such disgraceful behavior, elected to leave the University of South Alabama. This impacted their educational progress, as they had to spend time transferring and organizing a new plan. They also had to abandon their athletic careers, and they may be "turned off" from ever playing volleyball again. These are the types of things that the plaintiffs will claim as damages in their lawsuit.
The accused volleyball coach eventually left the University of South Alabama as well, although she was never terminated by the institution. She then found work as an assistant coach at another university, although this second institution placed her on administrative leave after finding out about the lawsuit.
Enlist the Help of a Qualified Attorney Today
If you've been searching the Alabama area for a qualified attorney who can help with your sexual harassment lawsuit, there are plenty of options available. These legal experts are committed to helping victims of harassment, and they will fight for your rights in court. This incident involving the volleyball coach in Alabama shows that sexual harassment can occur when we least expect it. Team up with an attorney, and you can hold guilty parties accountable. Book your consultation today.
https://ephie4fyj5v.exactdn.com/wp-content/uploads/sites/2/2021/09/photodune-9590180-no-harassment-concept-xs.jpg?strip=all&lossy=1&quality=80&webp=80&ssl=1
384
520
efigueira
https://usattorneys.com/wp-content/uploads/sites/2/2020/01/logo.svg
efigueira
2021-09-09 13:45:30
2021-09-09 13:45:31
Volleyball Coach Accused of Sexual Harassment in Alabama