What are some workplace actions against sexual harassment in Colorado?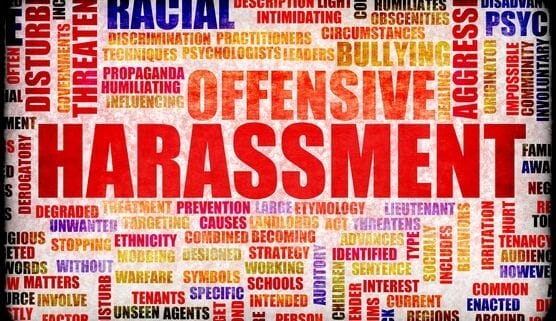 Colorado – December 30, 2020
The Colorado Anti-Discrimination Act prohibits employers from harassing a person in the course of employment on the basis of sex, or sexual orientation. "Sexual orientation" is defined under the Act as a person's orientation toward heterosexuality, homosexuality, bisexuality, or transgender status, or an employer's perception of the person's sexual orientation. The Act applies to all employers in the state. Religious organizations, or associations are not covered by the Act unless they are supported by public funds. A sexual harassment attorney can help with action against employers.
Sexual harassment.
When sexual harassment occurs at work, it is a form of employment discrimination and a violation of Title VII of the Civil Rights Act of 1964, the American Disabilities Act of 1990, and the Age Discrimination in Employment Act of 1967. Sexual discrimination is when you are discriminated against for being male or female, and for being pregnant, with regard to work environment, gaining promotions, crossing the gender salary gap and reductions of benefits based on gender. The discriminators in these cases are usually managers, bosses, and supervisors in places of employment, although sometimes co-workers discriminate as well.
Workplace harassment.
Sexual harassment in the workplace is when someone forces unwelcome advances on you through physical contact of a sexual nature or makes requests for sexual favors, or other verbal or physical harassment of a sexual nature and is punishable by law.  Both harassment and sexual harassment are discriminatory, but the latter is sexual in nature.  A sexual harassment attorney can guide a victim's actions in either case.
Sexual harassment claims are only valid if the sexual behavior exhibited is unwelcomed, and it can affect both men and women in the workplace, without relevance to positions held at a place of employment. Sexual harassment is illegal when it is so frequent or severe that it creates a hostile or offensive work environment or when it results in an adverse employment decision, such as a victim being fired, transferred, or demoted.  The harasser can be the victim's supervisor, a supervisor in another area, a co-worker, or someone who is not an employee of the employer, such as a client or customer.
Employer actions.
All employees should be made aware of employer's policy on sexual harassment from the first day of employment.
Make sure the organization has an objective party that can accept a sexual harassment complaint in the event a person cannot go to their immediate supervisor.
Investigate the complaint.
Talk with employee who has made the complaint and advise that they should follow up if there is any form of retaliation.
Assure the accused that an unbiased examination of the facts will occur.
Interview witnesses to the harassment action.
Interview the accused harasser.
Consult with human resources and legal counsel.
Reprimand or terminate the employee with notice in their employee file.
Legal recourse.
Individuals have legal options against sexual harassment, and seeking legal counsel is the first thing they should do after reporting the abuse through the proper channels at their place of employment when there are procedural guidelines set up that must be followed.
Sources.
https://www.justice.gov/crt/fcs/TitleVI-Overview
https://casetext.com/statute/colorado-revised-statutes/title-24-government-state/principal-departments/article-34-department-of-regulatory-agencies/part-4-employment-practices/section-24-34-402-discriminatory-or-unfair-employment-practices
https://ephie4fyj5v.exactdn.com/wp-content/uploads/sites/2/2020/12/photodune-9691775-harassment-xs.jpg?strip=all&lossy=1&quality=80&webp=80&ssl=1
360
556
nora
https://usattorneys.com/wp-content/uploads/sites/2/2020/01/logo.svg
nora
2020-12-31 23:51:21
2021-01-07 10:00:24
What are some workplace actions against sexual harassment in Colorado?