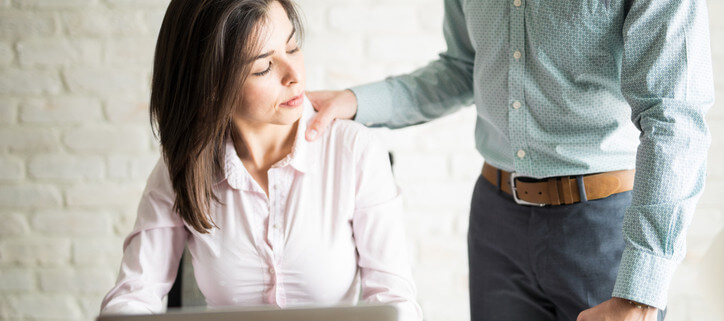 Beaumont, TX – Sexual harassment is illegal according to various federal and state laws. Employers who allow this kind of behavior in their workplaces may face serious consequences, including lawsuits and investigations. Workers who are affected by sexual harassment should try to report the incident as soon as possible to avoid additional problems and issues at a later time. The employer should try to fix the situation after being notified, otherwise there may be financial losses after the case is filed, as well as damage to their reputation. 
Intangible losses
Aside from the consequences of lawsuits, sexual harassment has been shown to have a number of negative effects on a workplace. Reduced worker morale and job satisfaction is a crucial problem tied to harassment. When workers are in a poor environment, they tend to not take their jobs as seriously, and they may begin to look for employment elsewhere.  
Organizational issues are common as well. Some workers may be improperly promoted due to relationships with coworkers, while others who are more qualified can be passed over due to favoritism and discrimination. Over time, having less qualified workers in positions of authority can start to affect the organization's efficiency and competency. 
Work stress levels may also increase, which results in poor work quality, mistakes, lack of focus, and absenteeism. Very high stress levels can be evidence that harassment has created a hostile work environment, which is legally actionable. 
Labor board investigations
If a worker reaches the point where they need to make a formal complaint to a labor board, the employer will be investigated. This means that management and supervisors can be interviewed, evidence will be collected, and the agency can take actions based on their findings. The employer can possibly be fined or sanctioned in other ways.
Legal consequences
Civil lawsuits are all about financial losses, and repaying the victim for these losses. A person who sues an employer due to sexual harassment may have experienced job loss, relocation, lost income and wages, or even therapy and psychological treatment. The employer will have to pay for these costs if they are directly related to the victim's workplace harassment. 
There are maximum amounts that will be paid out after a civil lawsuit depending on the size of the employer. They range from a max of $50,000 for small employers, to up to $300,000 in damages for very large employers. Many cases will also settle without having to be litigated in court. 
Help from an employment law firm
Moore and Associates is a labor law firm that assists workers in Beaumont and other areas in Texas. Their attorneys are available to discuss workplace problems and recommend formal legal action if necessary. 
Firm contact info:
440 Louisiana Street, Suite 675, Houston, TX 77002
713-222-6775
www.mooreandassociates.net
https://sexual-harassment-lawyers.usattorneys.com/wp-content/uploads/sites/2/2021/07/iStock-861735840.jpg
483
724
brian
https://usattorneys.com/wp-content/uploads/sites/2/2020/01/logo.svg
brian
2021-07-07 14:53:43
2021-07-07 14:53:44
What are the consequences for workplaces that allow sexual harassment in Beaumont?