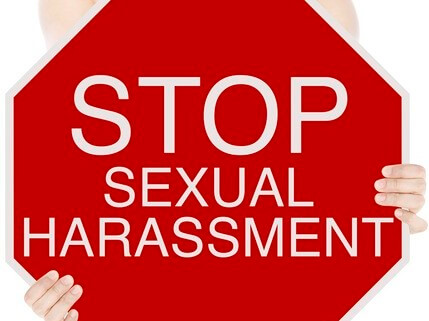 Grand Prairie, TX – Discrimination is illegal because it involves unfair treatment of a worker or employee due to their race, religion, gender, national origin, or other characteristics. There are various civil rights laws that protect workers from these types of discrimination, and provide a framework for remedies through compensation and other means. Sexual harassment also involves prohibited conduct, but it is not quite the same. Attorneys who deal with labor law issues can provide more specific advice about any kind of illegal workplace actions.
What is the legal definition of sexual harassment?
Sexual harassment is specific type of illegal treatment of workers that can happen based on their gender or sex. There are also different laws at both the federal and state level that provide separate causes of action for sexual harassment claims. Whether any given harassment lawsuit will be successful or not is highly dependent on the specific facts surrounding the incident and the severity of the conduct in question. There normally needs to be enough evidence to show something like a hostile work environment, or that a victim was asked for sexual favors in exchange for various benefits or to keep their job. 
Proving discrimination
Victims should attempt to collect evidence that will directly show some kind of discriminatory motive or intent. It may be difficult to prove that an employer engaged in some kind of illegal behavior without strong evidence through records of communications or other witnesses who can testify. 
Many discrimination lawsuits have also succeeded by showing that the victim was replaced by a person who was not a member of the same protected class after their termination. For example, this might mean that a new hire was a different race or gender than the victim, or the replacement was much younger if age discrimination is a possible issue. 
Compensation available to victims
Whether a person has been a victim of discrimination or harassment, they can bring a civil lawsuit for compensation. If successful, the lawsuit will award various kinds of damages depending on the particular losses associated with the claim. In employment lawsuits, damages often include lost income and wages, as well as expenses associated with locating new employment or changing careers. In some cases where a person lost their job due to discrimination or harassment, the court may order the employer to reinstate the victim in their prior position. 
Labor attorneys in Texas
Workers who have been harmed by discrimination, harassment, wage theft, or other workplace issues can contact Moore and Associates. Their attorneys can provide assistance with any problems related to labor and employment law in Grand Prairie and nearby parts of Texas. 
Firm contact info:
440 Louisiana Street, Suite 675, Houston, TX 77002
713-222-6775
www.mooreandassociates.net
https://sexual-harassment-lawyers.usattorneys.com/wp-content/uploads/sites/2/2021/06/photodune-5625610-stop-sexual-harassment-xs.jpg
465
429
brian
https://usattorneys.com/wp-content/uploads/sites/2/2020/01/logo.svg
brian
2021-06-10 14:34:41
2021-06-10 14:34:45
What are the main differences between discrimination in a workplace and sexual harassment?