What are the Sexual Harassment Laws in Alaska?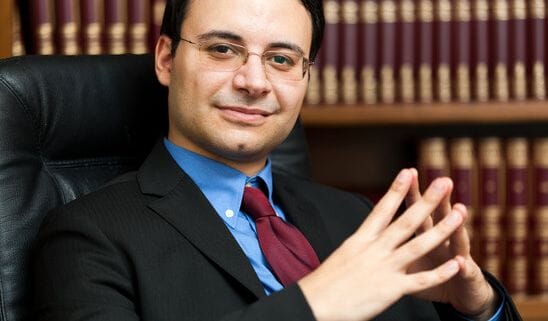 All job applicants and workers in Alaska are protected from sexual harassment by the Alaska Human Rights Law (French v. Jadon, Inc., 911 P.2d 20 (AK 1996)), which requires workplaces to protect people from verbal, physical, and visual sexual conduct, including unwelcome sexual advances and requests for sexual favors. Conduct is considered harassment when it:
Interferes with performance

Intimidates 

Injects hostility in the environment

Is overtly or subtly a condition of employment 

Is used to make employment decisions.
The law applies to all workplaces, regardless of the number of employees or whether you're in Anchorage or any other city. However, it does not apply to social clubs or to not-for-profit religious, charitable, educational, or fraternal associations or corporations. For people working in state government, the law protects from any harassment or discrimination, including based on sexual orientation. 
This poster, published by the Alaskan government, summarizes your rights.
Federal Protections
Title VII of the Federal Human Rights Act of 1964 "prohibits employment discrimination based on race, color, religion, sex and national origin." This means employers cannot make decisions involving hiring, promotions, firing, or compensation based on gender. Courts have established that sexual discrimination falls under the general category of discrimination.
The U.S. Equal Employment Opportunity Commission provides overlapping protection from sexual harassment in a workplace. The commission defines harassment similarly to the Alaska Human Rights Law, and stipulates that gender-specific and gender-offensive remarks may be considered harassment, that any gender can be a victim or a harasser, and that harassment is not limited to different-gender offenses. For example, a harasser can be a victim's manager, a coworker, a person working in a different department, or even a client or customer of an employer.
Federal protection, however, applies only to workplaces with 15 or more employees. And teasing and isolated incidents or comments are not considered harassment. To be viewed as harassment, offenses must be frequent and/or severe enough to make for hostility or discomfort at work, or behavior must affect employment decisions such as demotion, hiring, or firing. 
Alaska, federal laws, and the federal commission make it plain that retaliation for a complaint of sexual harassment is illegal.
What to Do If You Have Been Harassed 
If you have been a victim of sexual harassment at a workplace, you have 180 days, starting the day of the incident, to file a complaint with the Alaska Human Rights Commission. You can file by phone toll-free at 1-800-478-4692 or at 907-274-4692 (local rates apply). For more information about filing a complaint, see this site.
At the federal level, you can file a complaint with the U.S. Equal Employment Opportunity Commission by phone or email, within 180 days of the harassment. Email [email protected], or call 1-800-669-4000 toll-free. For deaf or hard of hearing support, call 1-800-669-6820 (TTY) or 1-844-234-5122 (ASL video phone). For more information about the process, see this site.
For more information about your rights and for help with filing a complaint, there are plenty of additional online resources available to you.
https://ephie4fyj5v.exactdn.com/wp-content/uploads/sites/2/2020/10/photodune-8997579-smiling-lawyer-xs.jpg?strip=all&lossy=1&quality=80&webp=80&ssl=1
365
548
efigueira
https://usattorneys.com/wp-content/uploads/sites/2/2020/01/logo.svg
efigueira
2020-12-07 12:38:14
2020-12-07 12:56:30
What are the Sexual Harassment Laws in Alaska?