What Constitutes Sexual Harassment in Connecticut?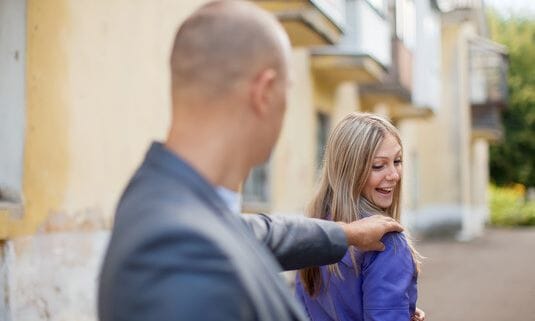 Sexual harassment can be many things—a sexual advance, a request for sexual favors, or any other unwanted verbal, visual, or physical sexual behavior at work. When submitting to or rejecting that behavior has an influence on decisions about your performance evaluations, compensation, promotions, duties, shifts, or professional development, it is harassment. If you are being harassed, your workplace may feel offensive, hostile, and even intimidating. When you are uncomfortable at work, it can interfere with your job performance. Help is available.
According to the Connecticut Commission on Rights and Human Services, sexual harassment can include behavior such as flirtation, touching, advances or propositions, graphic comments about an individual's appearance, displaying sexually suggestive objects or materials, and more. These thorough examples make it plain that Connecticut does not tolerate sexual harassment. Still, it happens every day, from Bridgeport to Union, and victims often feel powerless. 
Time's Up Act
In 2019, Connecticut passed the Time's Up Act, named after the "Time's Up" movement and inspired by the "Me Too" movement. It established these rules and requirements for sexual harassment protections in workplaces:
When interacting at work, employees are expected to be aware of how their words and actions might be perceived by coworkers. Anything that might be considered offensive could be harassment.

All employers—whether they have one or 100 employees—must train managers and supervisors about sexual harassment in the workplace within six months of the manager or supervisor being hired or promoted. They must also provide training updates to them every 10 years.

Workplaces with three or more employees must provide sexual harassment training to all employees, within three months of being hired. The Connecticut government provides a free training and education

video

for employers.

Employers must post

information

about the illegality of sexual harassment and about the recourse available to victims.

The Connecticut Commission on Human Rights and Opportunities can inspect workplaces to ensure compliance with the information posting and the training. Fines can be levied against employers who fail to meet these criteria.

Retaliation against employees who file a sexual harassment complaint is illegal and prosecutable.

The statute of limitations for filing a sexual harassment complaint was expanded to 300 days (from 180 days). This means you have 300 days, from the date of the harassment incident, to file a complaint.

State courts can award financial damages to victims in sexual harassment cases.

Employees can be reimbursed for their legal expenses in a sexual harassment complaint case.
Help With Filing a Complaint
Many resources are available to help you navigate the law and the legal requirements for filing a complaint, but the issues are complex and can be overwhelming. Thanks to the Time's Up Act, victims can receive punitive damages and reimbursement for legal costs. A lawyer can help to make sure a thorough case is put forth so that you receive the best possible result.
https://ephie4fyj5v.exactdn.com/wp-content/uploads/sites/2/2020/12/photodune-5832573-man-trying-to-get-acquainted-with-woman-xs.jpg?strip=all&lossy=1&quality=80&webp=80&ssl=1
374
535
efigueira
https://usattorneys.com/wp-content/uploads/sites/2/2020/01/logo.svg
efigueira
2020-12-12 10:36:19
2021-01-07 13:43:13
What Constitutes Sexual Harassment in Connecticut?