What kinds of evidence may be used in a sexual harassment lawsuit in Texas City?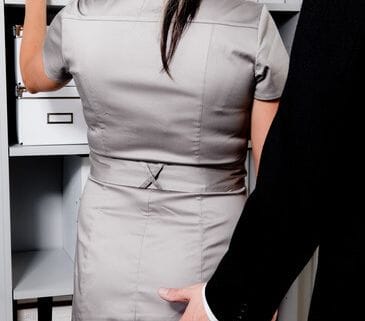 Texas City, TX – Sexual harassment cases focus on illegal conduct in workplaces. If someone wants to bring a lawsuit for sexual harassment and prevail, they need to prove the elements of a hostile work environment, quid pro quo harassment, or other serious offenses. Obviously, proof of these actions will require various types of evidence to meet the relevant burden of proof for the plaintiff. 
Workplace surveillance
Many buildings and offices have surveillance cameras that record video throughout the work day. These cameras may capture the time and place of incidents of harassment, especially if unwanted advances and physical touching are at issue. Any kind of video recording may help shed more light on allegations and show what actually happened. 
Communications between workers
Most workplaces have email accounts, phones, messaging systems, meetings, and other forms of communications that move between workers. If any of these messages are available, they can be used to show the type of illegal activity that was exchanged. When there is document or communication that clearly shows that harassment took place or that one worker was attempting to harass another through work communications, this can be crucial for a lawsuit. 
Records of treatment for the victim
If the victim needed counseling, therapy, medical help, or other types of treatment due to harassment, this can help prove the serious nature of the offense. In some sexual harassment cases, the defendant may also be financially responsible for these services as a form of damages if the plaintiff is successful in winning the case. Damages related to finding new employment can be available as well. 
Sexual harassment policies and training
The company where the incident took place should have some kind of relevant written policies and procedures for how to handle harassment cases and train workers. If these policies and procedures are lacking, the employer may be responsible for allowing harassment to happen unchecked. Ideally, all workplaces should constantly update their policies as necessary and take feedback from workers about what works best to keep workplaces harassment free. 
Internal employer records
The employer should have human resources or another department document the incident and note what steps were taken to prevent, investigate, and resolve the harassment. If it seems that the employer did not take the claim seriously or help the victim, this may be relevant to their liability for allowing workers to be harassed and creating a hostile work environment. 
Meeting with an employment lawyer
Moore and Associates focuses their law practice on unpaid wages, overtime laws, sexual harassment, and discrimination cases in Texas City and other areas within the state. Their attorneys can provide advice and help determine whether filing against an employer lawsuit is necessary. 
Firm contact info:
440 Louisiana Street, Suite 675, Houston, TX 77002
713-222-6775
www.mooreandassociates.net
https://ephie4fyj5v.exactdn.com/wp-content/uploads/sites/2/2021/09/photodune-1874484-sexual-harassment-in-the-workplace-in-the-office-xs.jpg?strip=all&lossy=1&quality=80&webp=80&ssl=1
548
365
brian
https://usattorneys.com/wp-content/uploads/sites/2/2020/01/logo.svg
brian
2021-09-20 16:50:48
2021-09-20 16:50:48
What kinds of evidence may be used in a sexual harassment lawsuit in Texas City?