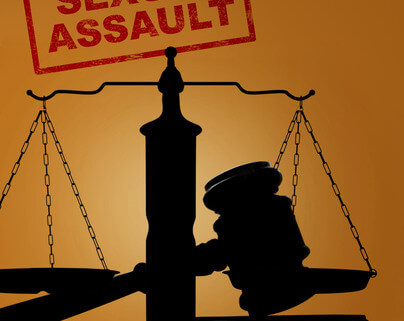 Lewisville, TX – In addition to federal discrimination laws, the state of Texas has passed laws that prohibit sexual harassment. There can be civil penalties, criminal charges, or both depending on the severity of the conduct in question. 
Criminal laws
The laws for criminal conduct related to harassment in Texas can carry the possibility of jail time, probation, and fines. Criminal harassment is considered a misdemeanor under state law with a maximum sentence of six months. Cases of sexual assault are felonies that carry up to a possible twenty year prison sentence. However, most workplace problems can be handled through civil penalties, and there usually needs to be some kind of forced physical contact or other serious behaviors for criminal penalties to be issued. 
Civil penalties
Many instances of sexual harassment can be handled through workplace administration and civil lawsuits. An employer who is sued will have to pay out damages to the victim, and these amounts are capped based on the size of the employer. A larger workplace with more resources will potentially have to pay more money for allowing harassment to happen. 
Much of this workplace harassment is covered under a federal law called Title VII of the Civil Rights Act. This prohibits any kind of gender based discrimination, and sexual harassment is included in the type of behavior prohibited by the language of the law. It specifically focuses on hostile work environments, along with quid pro quo harassment. A hostile work environment is shown by the victim when they cannot function or complete their normal job duties due to the severity of harassment in their workplace. The other type of harassment mentioned in this law is when a worker's supervisor or other superiors ask for some kind of sexual favors. This is normally done as a condition of continued employment, or as a way for workers to get bonuses or raises.  
Administrative remedies
Before a sexual harassment lawsuit can be filed, the worker must attempt to utilize administrative remedies within their workplace. All employers are allow to make their own plans for training and enforcement to eliminate sexual harassment. In most cases, after the victim reports harassment, the human resources department or other relevant parties will investigate the matter and interview relevant employees. They may be able to warn or penalize the individuals responsible and get the behavior to stop. However, if this does not work the employee can get the Texas Workforce Commission involved to investigate the matter formally. 
Help from employment attorneys
Moore and Associates is a trusted labor law firm in Texas. They help local clients in Lewisville and other cities with various problems caused by their employers and coworkers. 
Firm contact info:
440 Louisiana Street, Suite 675, Houston, TX 77002
713-222-6775
www.mooreandassociates.net
https://sexual-harassment-lawyers.usattorneys.com/wp-content/uploads/sites/2/2021/07/photodune-16318187-sexual-assault-gavel-xs.jpg
495
404
brian
https://usattorneys.com/wp-content/uploads/sites/2/2020/01/logo.svg
brian
2021-07-14 12:21:45
2021-07-14 12:21:45
What laws protect against sexual harassment in Lewisville?