What should an employee in Minnesota do if management ignores their sexual harassment allegations?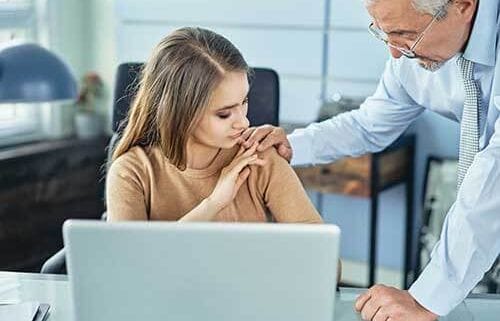 If an employee's sexual harassment complaint against an employer, supervisor, or manager was ignored by management and they feel they have nowhere to turn to for help, they should contact a Minnesota sexual harassment attorney. All too often, employees in various work fields are taken advantage of by those in higher up positions and ignored when they attempt to recognize a harasser for their inappropriate behavior. Although management may ignore an employee's cry for help, the Minnesota sexual harassment lawyers at Halunen Law won't.
Ways a Minnesota Sexual Harassment Lawyer Can Help Someone Who Has Been Harassed by an Employer
If an employee attempted to report an employer to their management team for sexually harassing them (e.g. they made unwanted sexual advances towards them) and their complaint was ignored, they can contactHalunen Law for legal help. When the right circumstances exist, an individual may have the grounds to file a civil lawsuit against their employer. In some cases, a civil lawsuit may be brought against the harasser, and in other cases, it may be filed against a business (e.g. Walmart, Target, Google, etc.).
Civil lawsuits that are brought against employers don't only recognize the perpetrator for their unethical and inappropriate behavior, but they also give the victim an opportunity to pursue the employer or a company for damages. Damages is the legal term that is used to refer to financial relief. Some of the damages a sexual harassment victim may be entitled to recover include:
Pain and suffering
Mental anguish
Lost wages
Medical expenses. Sometimes, individuals might seek therapy or counseling after having gone through a traumatic experience with an employer.
The fact is, sexual harassment can affect a person emotionally, mentally, and even physically. According to the Rape, Abuse & Incest National Network (RAINN), a victim might suffer from one or more of the following after having been victimized by their employer:
Emotional Effects
Anger
Fear
Humiliation
Shame
Guilty
Betrayal
Powerless
Mental Effects
Anxiety
Depression
Post-traumatic stress disorder (PTSD)
Panic attacks
Difficulty concentrating
Loss of motivation
Substance abuse
Suicidal thoughts
Physical Effects
Stress
Headaches
Fatigue
Sleep disturbances
Eating disturbances
If an individual is suffering emotionally, mentally, or physically as a result of being sexually harassed by an employer in Minnesota, they should speak with a Minnesota sexual harassment lawyer as soon as possible. Halunen Law does offer legal services to victims of harassment and is ready to help anyone who is looking for assistance with recognizing an employer for their unethical behavior.
Halunen Law can be reached at:
IDS Center
80 South 8th Street, #1650
Minneapolis, MN 55402
Phone: (612) 605-4098
Website: www.halunenlaw.com
https://ephie4fyj5v.exactdn.com/wp-content/uploads/sites/2/2020/06/sexual-harassment-attorneys.jpg?strip=all&lossy=1&quality=80&webp=80&ssl=1
334
500
jennifer
https://usattorneys.com/wp-content/uploads/sites/2/2020/01/logo.svg
jennifer
2020-12-17 06:29:19
2021-01-07 13:45:56
What should an employee in Minnesota do if management ignores their sexual harassment allegations?